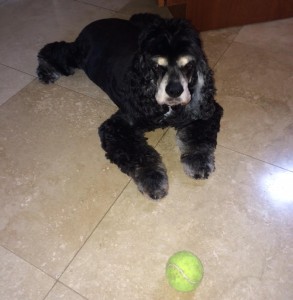 If you're planning a move to St. Croix with Fido or Fluffy, making arrangements for their travel may be challenging. Most commercial airlines will not accept pets as checked baggage if the temperature is more than 85 degrees F or below 10 degrees F at any point in your travel (origin, in transit or destination). So, even if it's a cool 77 in Philly or St. Louis, if it's 86 during a layover or at STX, your pets will not be allowed to fly in cargo. Some airlines may also have date restrictions.
One option you may try is United's PetSafe program, which allows pets to fly year-round in climate-controlled cargo and plane-to-plane pick-up/delivery so your pet doesn't sit on the hot (or cold) tarmac for too long. United does have specific kennel requirements and pet restrictions, and your pet will still require a reservation.
United can get your pets as far as Puerto Rico or St. Thomas. From there, Cape Air allows pets up to a certain size.
Small pets that fit in a carry-on bag are much easier and are not held to weather restrictions. Just be sure to make a pet reservation as you can't just arrive at the airport and check them in.
Another option is to hire a pet relocation service, like Air Animal. They can coordinate every aspect of moving your pets and the price ranges from $800 to $2,500, depending on the services they provide.
There are also plane charters available, like AirPropel. Pets are allowed to fly in any season, any weather, and in-cabin right next to you. Typically these originate in South Florida. They allow you to book an aircraft all to yourself or share, pricing ranges from $4,000 to $15,500.