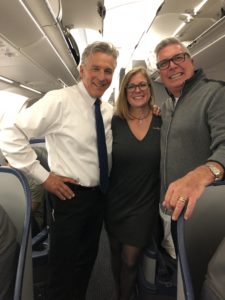 Last week I set off on a short getaway to Paris and, to my delight, I was greeting by two clients! David and Angela bought at Mill Harbour last year. I'm looking forward to connecting with them when I return to St. Croix to see how they have transformed their condo.
My travel companion is a dear friend and past client, Gail. We have very similar travel interests, which include plenty of shopping and culinary indulgences! I'm certainly enjoying taking in the incredible architecture and construction while here too.
We are staying in St. Germain des Pres on the Left Bank, which is a lovely area in Paris. We have been peeking through gates to see charming landscaped courtyards with gardens, garages, and townhome-style construction.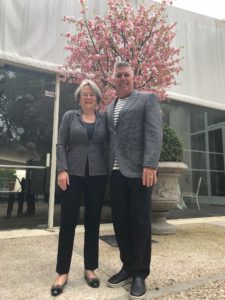 The shopping is unbelievable as this is the fashion capital of the world. We have seen three-story Louis Vuitton stores on every few corners of ritzy neighborhoods, including the Fondation Louis Vuitton which is a spectacular and unique art exhibit sponsored by LVMH. The building was constructed in 2014 and designed by the world famous architect Frank Gehry. It is truly spectacular!
I have been wondering throughout what the square meter price of the retail real estate is, and how it might compare to that of Fifth & Madison Avenues in NYC. That has not been my intention to be shopping for real estate this trip! You can take the Realtor away from work, but you can't make him stop thinking about real estate in every direction he looks!