John and Tricia Thompson thoroughly enjoy the island lifestyle and entertain no thoughts otherwise. Hospitality and entertaining family and friends at their magnificent St. Croix home has been immeasurably gratifying. Now, though, seasons of their lives are changing and it's time to enjoy the Caribbean, minus the home-ownership. Their 5 bedroom, 5 bath home is on the market, ready for new memories to be made.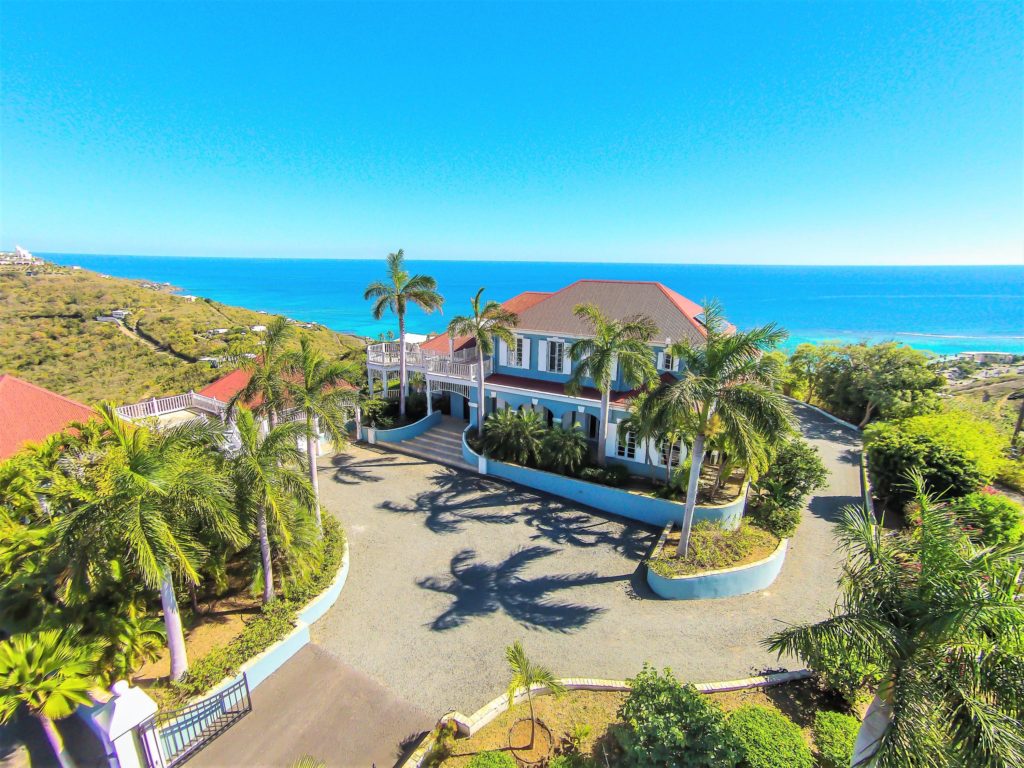 Years ago, a family-owned contracting business in Atlanta, Georgia, positioned John to be subcontracting with a British firm in Nassau, New Providence Island, Bahamas, rebuilding from hurricane damage. Successful business relations led to other construction work in the area that included a hotel in the Atlantis resort on nearby Paradise Island.
Then, in 1989, the aftermath of Hurricane Hugo called John and his construction team to the U.S. Virgin Islands. Even experiencing St. Croix at its worst during this time, John saw the potential and fell in love. "New Providence Island, Bahamas, is relatively flat and low-lying…
St. Croix has knolls with views and lush valleys."
John and Tricia have been St. Croix residents now for 22 years. Their home is atop a knoll on the East End, providing a stunning, unobstructed, panoramic view of the Caribbean Sea and other islands. There are many things they love about their home, but John notes a particular practical feature. "At this elevation, you don't experience the salt damage and bugs like near sea level."
Naturally, John served as his own contractor when building their home. As with his commercial work, he used local labor for everything else. "Even the architect was local, but Tricia and I designed the interior." John laughed as he shared that the architect took a station wagon as payment.
The design is Danish colonial like downtown Fort Christiansvaern circa 1749 with cathedral style interior ceilings and arched doorways. The structure is concrete.
Another key feature of the home is the 9.7kW solar array, which is net metered.
The solar system was installed 5-6 years ago and that was a no-brainer. We saved the cost within the first 3 years or so."
This home was definitely made for entertaining and the Thompsons have some great stories. "No question Tricia is the hospitality chairman. We hosted the University of North Carolina women's golf team and the coaches for drinks and dinner in the winter of 2014. We both attended UNC where we met."
Earlier on, they hosted Ted Kennedy and his family for cocktails.
My daughter and her husband were also with us. The interesting thing about this, we were all conservative in nature and were all prepared to dislike him, and within twenty minutes he won us all over. Totally a charming personality and never once mentioned politics."
The Kennedy family visited St. Croix often. In fact, Teddy hid Vicki's engagement ring near some coral for her to discover while snorkeling at Buck Island, which was established as a National Monument by his brother, President John F. Kennedy. Speaking of Buck Island, the landmark is about 1.5 miles north of St. Croix and easily seen from the Thompson home.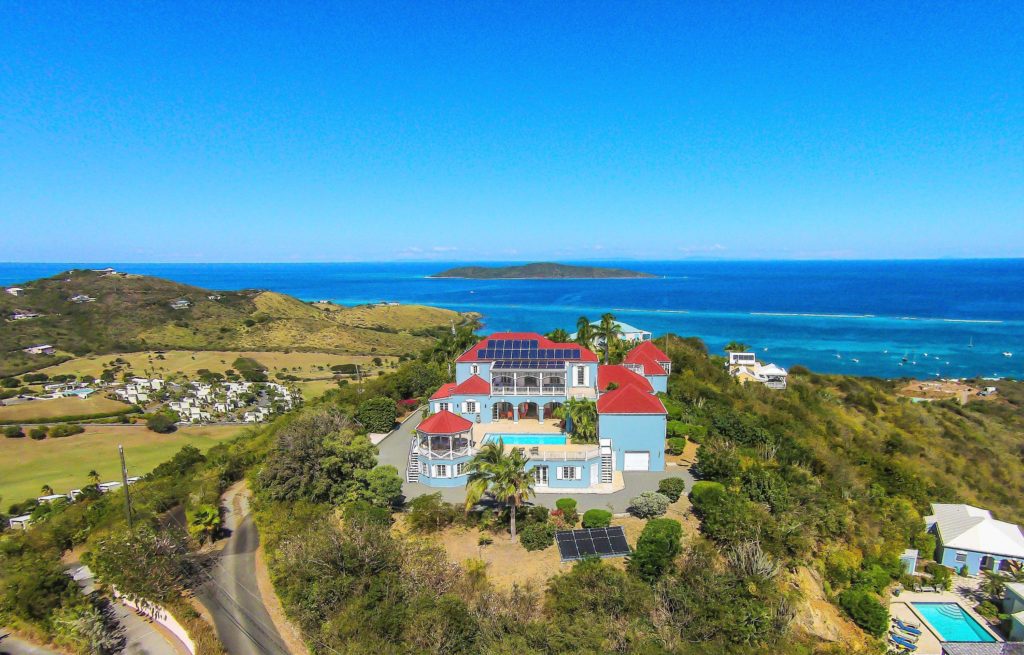 The Thompsons have family roots in Georgia and North Carolina, but don't plan to release the island lifestyle anytime soon. Our best wishes John and Tricia — we'll see you around!
If you would like to learn more about the opportunity to be the next owner of 5G Teagues Bay, contact Kristi at kristi@fedeles.com or 340.778.7000 x114.