IMPORTANT TRAVEL UPDATE: According to the VI Consortium, Governor Bryan is discontinuing the USVI Travel Portal effective June 1. Read the article
This weekend is the 50th Annual Agriculture & Food Fair, also known as Agrifest. The theme of this year's event is "Agriculture: A Golden Opportunity to Grow" and will surely be one to remember. At Agrifest you can taste local cuisine, buy locally grown produce and plants, view agricultural exhibits, shop local arts and crafts, meet government and nonprofit agencies, and listen to live music. We're thrilled to see our community coming together again to celebrate the bounties of St. Croix!

As we start to see trees getting heavy with golden fruit across the island, save the date for Mango Melee on July 10 at the St. George Village Botanical Garden. This one-day event celebrates the sweet and juicy mango with local food vendors, arts and crafts, live music, and an exhibit of the many varieties of mangos and other fruits found on St. Croix. 🥭

The USVI real estate industry has had some golden opportunities recently. The Virgin Islands hosted the U.S. Department of Housing and Urban Development (HUD) Secretary Marcia Fudge in early April. Secretary Fudge was here to meet with residents, local leaders, and elected officials about housing challenges and their experiences during post-hurricane reconstruction.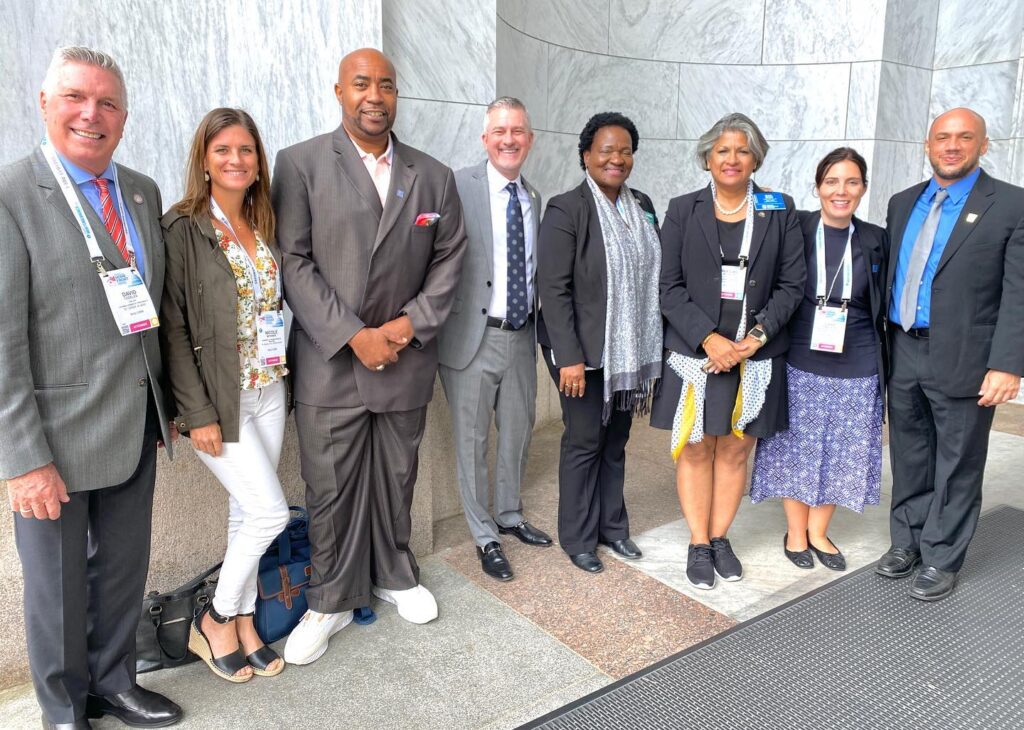 Then, in early May, the Virgin Islands Territorial Association of Realtors® leadership team headed to Washington, DC, to meet with Congresswoman Stacey Plaskett's office. There we discussed formidable plans related to spending Federal disaster recovery dollars, affordable housing initiatives, and first-time home buyers assistance for the USVI. I am honored to be part of this group, and hopeful that our efforts will result in great things for the future of real estate in St. Croix and throughout the U.S. Virgin Islands.

If you have recently made St. Croix your home (or second home) or are considering island living, there is a Facebook group called New to STX. It's a good place to ask questions and they host a monthly newbie gathering at Leatherback Brewing. Here are a few other resource groups/pages you might find useful:
Whether it's time to sell your home or join the New to STX group, we'd love a chance to find your golden opportunity. Just give us a call or send us a note!

Warmly,
David and Stephen