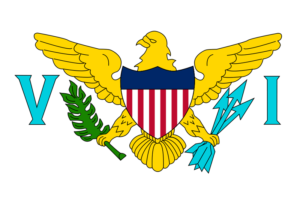 On the night of September 19 and early morning of September 20 – just two weeks after Irma wreaked havoc on St. Thomas and St. John – St. Croix was in the path of Hurricane Maria, a Category 5 with wind gusts up to 200 mph. Having been here for Hugo in 1989, I was prepared going in to the storm and ready for the aftermath.
I am pleased to report that Kristi and I are alive and well, as are our other Coldwell Banker St. Croix Realty colleagues. The island community is strong and we are already starting to see progress being made.
While there was damage to homes island-wide, I believe that based on what we learned from Hugo about construction and preparedness, houses and condos overall held up well. As far as real estate goes, we will likely see prices dip a bit – my gut says by about 15%. Of course, this will be case-by-case and will be determined based on what, if any, damages a given home may have sustained.
Infrastructure on island is one of our biggest challenges. Power lines and polls are down from east to west. In my short drive from Estate Parara to the Buccaneer, I counted 20 polls down. During a recent press conference, Governor Mapp stated that his goal is to have 90% of St. Croix's power restored by Christmas.
The timing of Hurricane Maria is unfortunate in so many ways. Being the third major hurricane to affect the United States, relief and recovery resources are spread thin between Texas, Florida, Puerto Rico, St. Thomas and St. John. Also, in that time after Irma and before Maria, St. Croix was truly a shining star. Our community stepped up to help our sister islands in a way that made me so proud. And we were poised to be the tourism hub that kept our economy going. All that being said, we will survive and the Virgin Islands will come out stronger.
We are under a mandatory curfew (currently 6pm to 11am on St. Croix) for now and communication is difficult to say the least. Generators keep us charged, but cellular and internet service is weak and spotty, so please be patient with us. We are here to list, sell and help buyers find their dream home in paradise. Because this is still paradise – no storm can take that away.