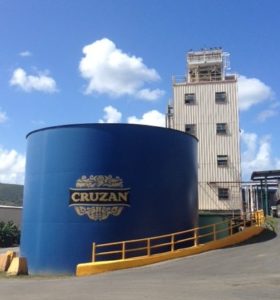 Who knew?! Thanks to GoToStCroix.com, we learned that today, August 16, is National Rum Day. But isn't every day Rum Day on St. Croix?
Captain Morgan Distillery and Cruzan Rum both call St. Croix home.
At the Cruzan Rum Distillery, you can tour the open-air warehouses and walk among the massive distilling vats and wooden aging barrels. In the Visitor's Center, you'll taste island-inspired rums and unique cocktails made with the Nelthropp family's award-winning spirits.
You'll learn all about the history of rum and how The Captain's spiced rum is made at the Captain Morgan Distillery Visitor Center. The experience ends in the pirate-themed tasting bar with the huge variety of rums that Diageo has to offer.
Check out The Rum Issue on GoToStCroix.com to learn more about the history of rum on our beautiful island. Cheers!