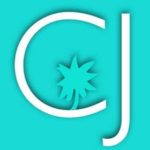 Caribbean Journal published a list of the Top 20 Islands to Live on in the Caribbean and you don't have to click far to find the U.S. Virgin Islands.
As the article points out, "There's nowhere that is as procedurally easy to move to in the Caribbean." As a United States territory, moving here does not require any type of special documentation to live or work. You won't need to learn a new language or exchange your money. Your cell phone will work here (AT&T and Sprint). Even your pets can come here hassle-free.
"Hip" and "urbane" are words used to describe St. Croix in the write-up. We would add laid back, low-key, easygoing, and friendly. Many people choose to move to the U.S. Virgin Islands because of the ease of staying in the U.S. — many people choose St. Croix because of the relaxed vibe.
If you're ready to take the plunge into the Caribbean, find resources for relocating to the Virgin Islands on VIMovingCenter.com. We're also happy to offer advice to our clients who are making the move.