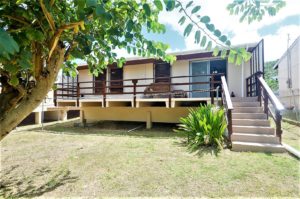 With hurricane season upon us, this Forbes article, Does Hurricane Damage Negatively Impact Your Real Estate Value?, is quite timely. The article references last year's intense season and offers the prediction that 2018 is in for 14 named storms, six hurricanes, and two major hurricanes. Of course, the territory that those predictions covers is vast and it's unknown where any potential storms may make landfall. But, how does a hurricane affect real estate property values in areas hit by hurricanes?
Reports show that hurricane damages actually cause housing market prices to go up. Therefore, as a real estate investor, you should be inclined to invest in properties that surround the Atlantic Ocean due to this positive impact from these natural disasters."
According to the article, The Federal Reserve Bank of Dallas reports that a "typical hurricane strike raises house prices for a number of years, with a maximum effect of between 3 to 4% three years after occurrences."
The St. Croix real estate market was right on target with Forbes' assessment that real estate sales take a short-term plunge after a hurricane. "…reports show that home sales happen less frequent and at a lower cost immediately after a storm." Naturally, homeowners are doing the necessary post-storm tasks, like assessing damage, making repairs, and cleaning up. Once recovery is in full swing, we have seen an increase in median prices and decrease in the median time on the market. This year, we saw an uptick in real estate about 4-6 months after hurricanes Irma and Maria.
The article also mentions rentals, which have been in high demand due to recovery efforts. Post-storm has proven to be a prime time to own a rental property on St. Croix.