It's the holiday season and this year we received a wonderful gift: the addition of Stephanie Schoyer to Team Fedeles. Stephanie and I have known each other for a long time and I'm just thrilled that she's joined our Coldwell Banker St. Croix Realty family.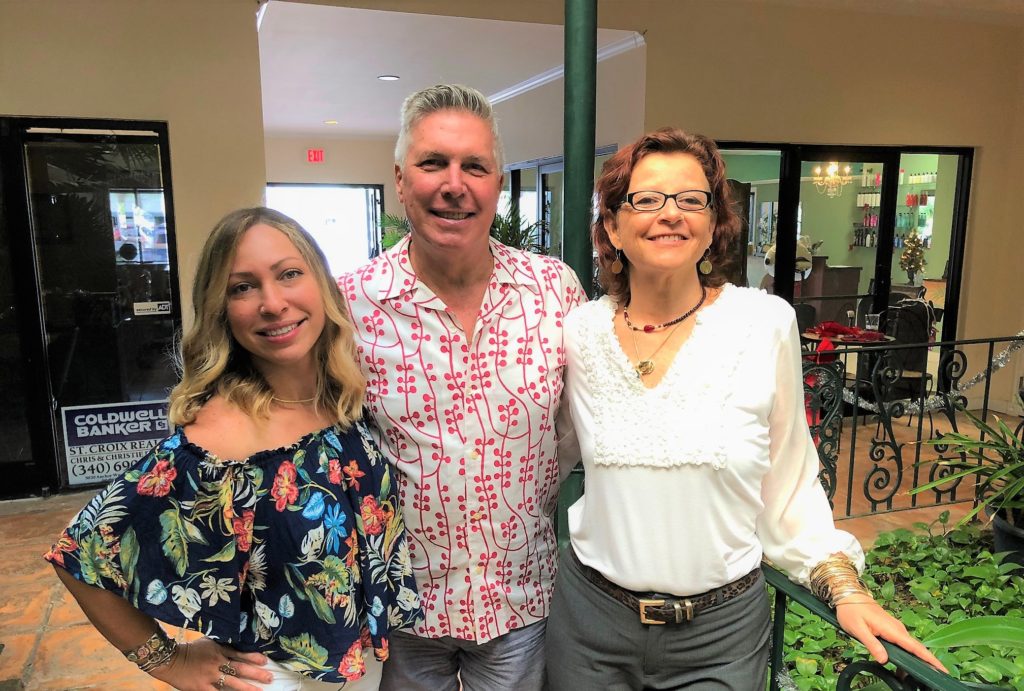 Stephanie's Bio
Stephanie Schoyer has a long history with David Fedeles and an even longer one with St. Croix! Born and raised on St. Croix, she attended Miss Porter's School for Girls in Farmington, CT, and after graduation returned home where she raised a family.
In 1998, she began working with David as his licensed assistant for 10 years. She then went on pursue her passion for photography full time and eventually moved to Lake Charles Louisiana to be closer to one of her sons and grandchildren.
After three years (and with another winter fast-approaching) Stephanie decided to give into the urge to return home, packed up her cameras, bug spray, flashlights, sense of humor and hopped on a plane.
Stephanie is thrilled to be a part of the Fedeles Team again. She is so proud of how resilient her fellow islanders are, eager for the re-building/powering-up process to continue and ready to share her vast knowledge and love of St. Croix with both buyers and sellers.