Cruzan Rum may call St. Croix "The Don't Hurry" island, but time sure is flying. It's hard to believe we're almost halfway through 2017! So far, the year has been full of milestones.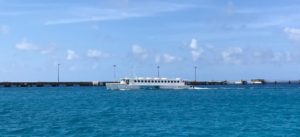 The new ferry between St. Croix and St. Thomas started service in early April. The ferry makes two round-trips, seven days a week, and a one-way trip costs $50. Though it has had a few challenges, reviews have been mostly positive.
Speaking of hurrying, more than 300 athletes were moving as fast as they could toward the finish line of the Ironman 70.3 St. Croix triathlon. May 7 was the final running of the race that started as the America's Paradise Triathlon in 1988 and became the Ironman 70.3 St. Croix in 2001. The Ironman franchise has grown from 10 races to more than 200 worldwide, which has led to declining participation here on St. Croix. We're sad to see it come to an end, but have heard several supporters talk about ways to keep the triathlon going.
The USVI Department of Tourism has upped the ante with a Centennial Plus Package to incentivize tourism to St. Croix, St. Thomas and St. John. In partnership with travel booking services, book before June 1 to receive $400 in VI spending credits plus get a fourth night free!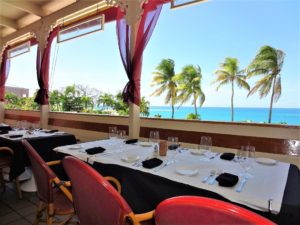 As you may see periodically on my Facebook page, restaurants on St. Croix have been getting quite a bit of attention lately — and now you have two opportunities to own prominent St. Croix commercial properties that are currently restaurants. An island favorite, the Cultured Pelican is located at Coakley Bay condos, overlooking Buck Island. Gertrude's is in a high-traffic location with expansive space for restaurant seating or a number of different commercial uses.
Have you ever wondered what the "Beachfront Bargain Hunt" couples are up to post-television stardom? I stopped in on Kyle and Ania earlier this month to say "hello" and see what they've been up to. They bought their house last summer and have been busy with some major renovations to turn their investment into their dream home.
Are you ready to buy or sell your island home? Home sales are up on St. Croix. The Market Watch shows that 25% more homes were sold during April 2017 compared to April of last year. Give Kristi and I a call!

Warm regards,
The Fedeles Team