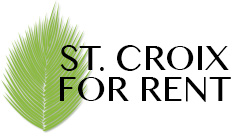 The St. Croix Source offered a good reminder to homeowners with vacation rentals at the start of the new year in their local news piece: V.I. Answer Desk: Is USVI Collecting Tax on Villas and AirBnB Rentals? If you own a vacation rental or if you're looking to buy property with a vacation rental, the first step in legally renting a vacation property, whether it be a room, studio, apartment, villa or house, is to get a business license.
And owners must pay hotel occupancy tax, income tax and gross receipts tax as required by law. Hotels, villas, timeshare owners and anyone else renting any lodging for a period of less than 90 days, must pay 12.5 percent of the price of the room rental.
You can find the appropriate tax forms on the Virgin Islands Bureau of Internal Revenue web site. According to Form 722 VI, the return should be filed monthly and tax due should be paid within 30 days.
The article says that the rise in vacation rentals on web sites like Airbnb and VRBO has likely meant that the USVI is missing out on millions of dollars in revenue. As a territory where our main industry is tourism, it is vital to our economy that the appropriate taxes be paid by homeowners. In recent years, the Internal Revenue Bureau has begun enforcing increased penalties, which seems to have been effective as revenues and the number of taxpayers have gone up slightly.
Collections and the number of entities paying hotel occupancy taxes have increased steadily. According to the Office of Management and Budget, in 2012, the government received $20.9 million in hotel occupancy tax revenue from some 818 taxpayers. In 2013, revenues went up a tiny bit, to $21.5 million, and the number of taxpayers/property owners increased by 41 to 859. There was a larger increase in 2014, with $22.9 million in revenue and 81 more taxpayers. And 2015 saw 73 more taxpayers, generating $24.6 million.
The VI Internal Revenue Bureau met with Airbnb officials at the end of 2016 to discuss a model for getting information on VI-based vacation rentals to further their collection efforts.