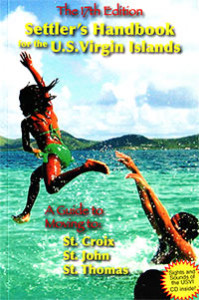 Whether moving to St. Croix is a dream in the works or a reality, you should check out the Settler's Handbook for the U.S. Virgin Islands. It is complete with helpful information on just about anything you need to know: employment, real estate, schools, healthcare, churches, local events, sports, and activities. It also includes tips on moving personal items, furniture, pets and cars. You'll get insight into the history and culture of St. Croix and all of the U.S. Virgin Islands. Plus, it includes information that will help you plan a budget, like utility rates.
You can order a St. Croix Relocation Package – which includes a Settler's Handbook, USVI telephone book, Houses! The Real Estate Magazine of the U.S. Virgin Islands, maps, guidebooks, information on Internet and cable providers, info on how to obtain a driver's license, and more – from our friends at GoToStCroix.com.
Of course, the Fedeles Team is always available to answer questions about making the move. We know St. Croix inside and out, and are ready to help you make our beautiful island your home!