Congratulations to our own Stephen Swanton for receiving the Good Neighbor Award from the St. Croix Board of Realtors! Stephen was recognized for his work with Virgin Islands Triathlon Federation. He was awarded $1,000 to support VITF's mission to serve youth in the community through multi-sport education, clinics, camps and events, engaging youth to instill habits of health, fitness and recreation.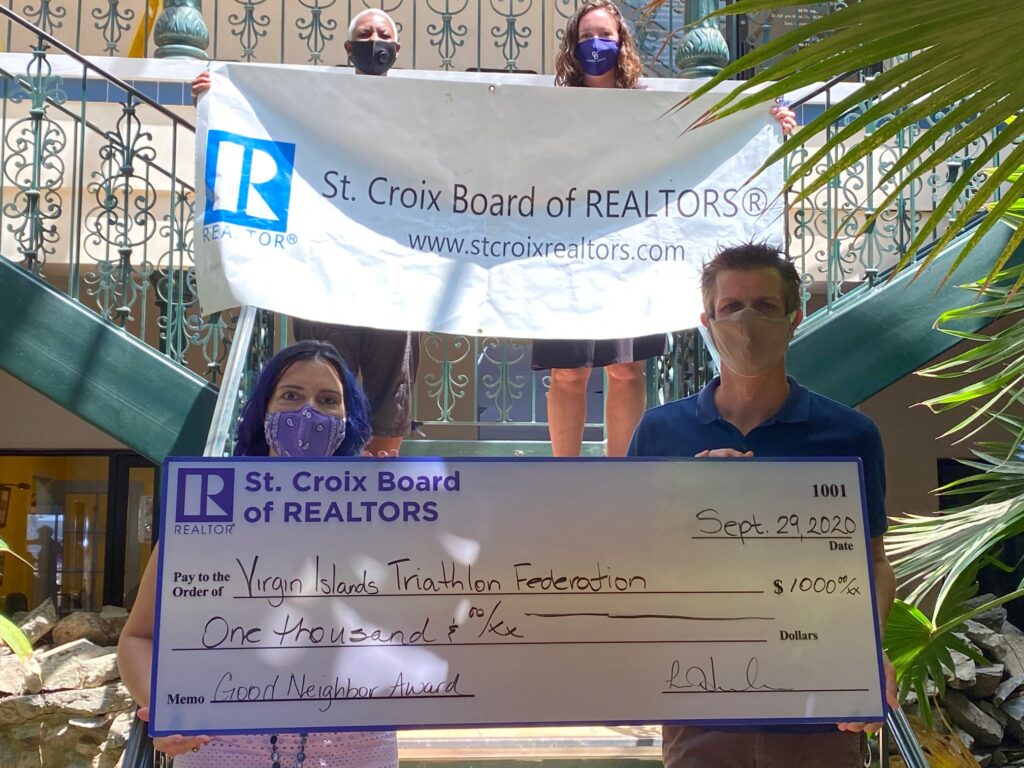 As an accomplished triathlete, a certified triathlon coach and elite cyclist, Stephen has been involved with VITF since 2015. He has served on the Board of Directors for four years and is currently the Vice President STT/STJ.
I have found that participation in sport not only instills habits of health, fitness and recreation, but also develops a sense of good sportsmanship and mental fortitude that carries into many facets of life. This organization welcomed me with open arms and made me feel at home on St. Croix since coming here in 2015."

Stephen Swanton
As an added bonus, the Coldwell Banker Schmidt Family of Companies matched the $1,000 donation through their Schmidt Community Fund. Giving back is at the core of Coldwell Banker St. Croix Realty's overall mission and values. Many of our agents are active within the St. Croix community, donating time, money and resources to various charities and non-profit organizations on island.
Stephen pointed out how helpful the award has been, especially during a time when most of the organization's fundraising efforts have been put on hold due to COVID-19. "We allocated the donation to Junior-Tri VI program and hope to begin hosting events for our junior athletes as soon as it is safe to do so."
Visit the VI Triathlon Federation for more information